Poet Giosuè Carducci – the first Italian to win the Nobel Prize for Literature – spent eleven years in Lizzano from 1897 to 1906. In those days he could enjoy the quietness of the park, the mildness of the weather, the music and the words of Countess Silvia Pasolini Zanelli , a woman of spirit and of great culture, joining the place to such a point, he expresses the desire to end his life in the peaceful quiet of the Villa. Here, in fact, he was inspired to compose the famous Ode to the Polenta Church.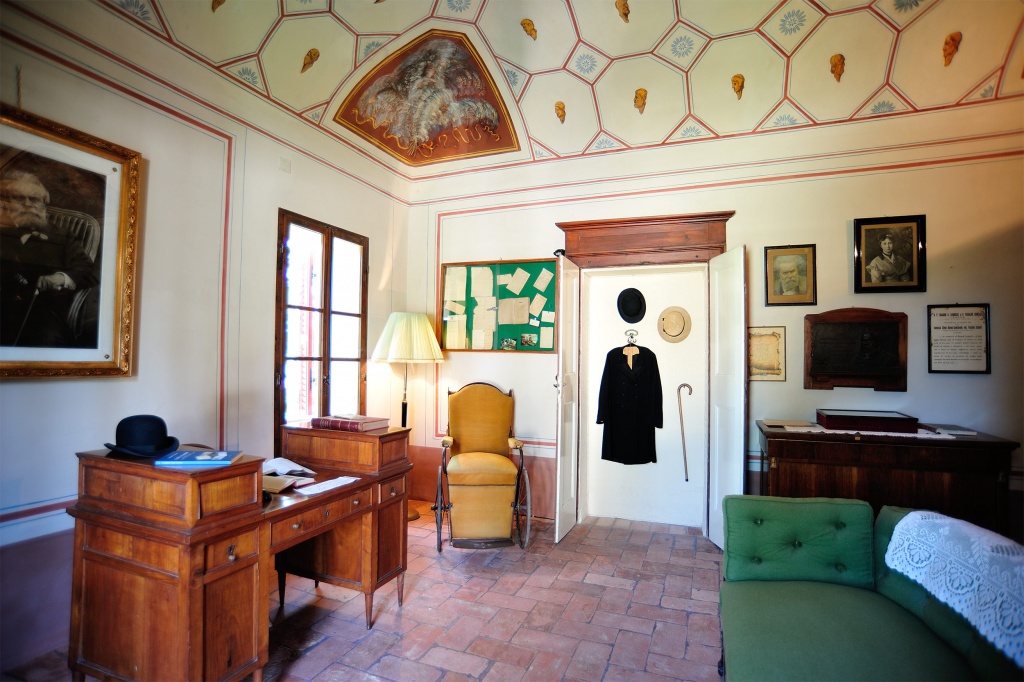 The testimony of the sodalization remains a tombstone, made by Conti Pasolini Zanelli in 1907 – after the death of the Poet – as perpetual memory of their admiration and friendship, in addition to the room reserved for him and in which he liked to stay during his summer vacations. The House, still intact and visible, retains the poet's original furnishings, among which the wrought iron bed, desk, chest of drawers, English sofa – destined for his faithful servant – and the wheelchair, which was forced to use in the last years of his life. The wardrobe was also perfectly preserved, containing the financier used at the University of Bologna where he played the role of teacher, besides that of Magnificent Rector, in addition to most personal effects and numerous photographs that depict him in his stays at the Villa.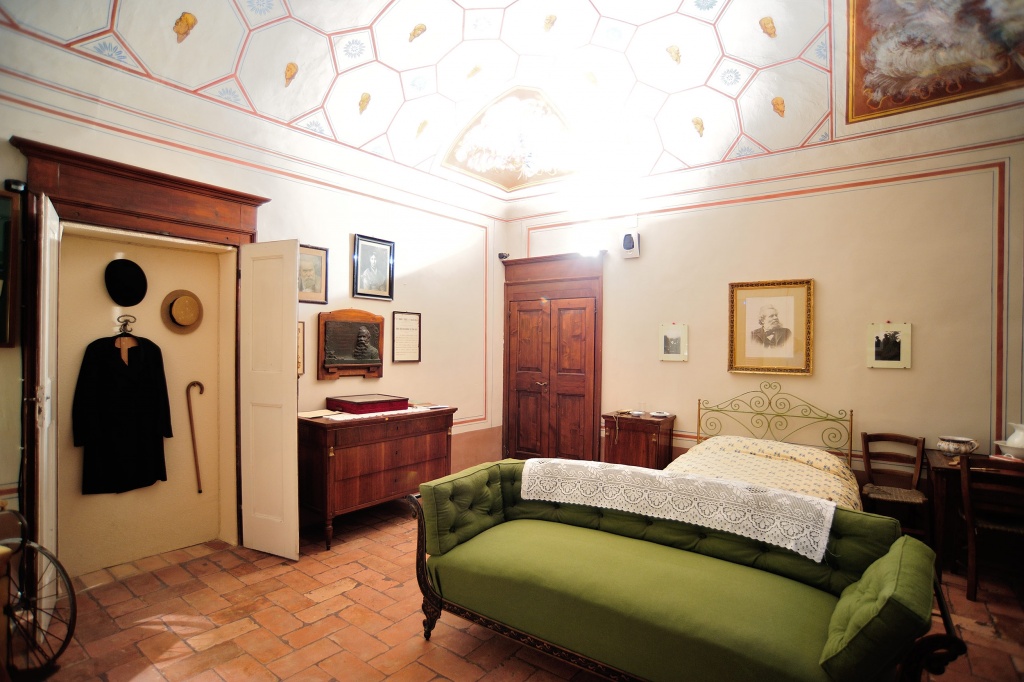 THE POETRY PERSONAL TERRACE, FROM WHICH IS POSSIBLE TO ENJOY A GREAT VIEW ON THE CITY OF CESENA, HOSTS NUMEROUS EVENTS, AMONG WHICH "A TEA WITH CONTESS".