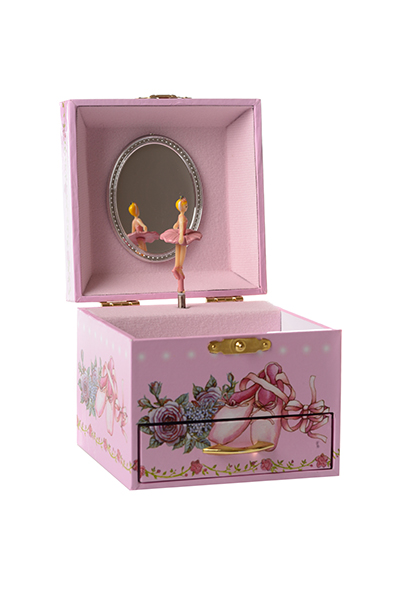 Jewelery box carillon pink drawer

26.00 € VAT included | shipping costs excluded

Jewelery box with pink colored dancer shoes.
With the opening of the upper lid, a small ballerina with a rotating movement is raised, decorated with a mirror.
Front of drawers with gold handle. Spring loaded on the back. Decorated with floral images and dancer shoes on the tones of the pink.
H 100mm x 110mm x 110mm