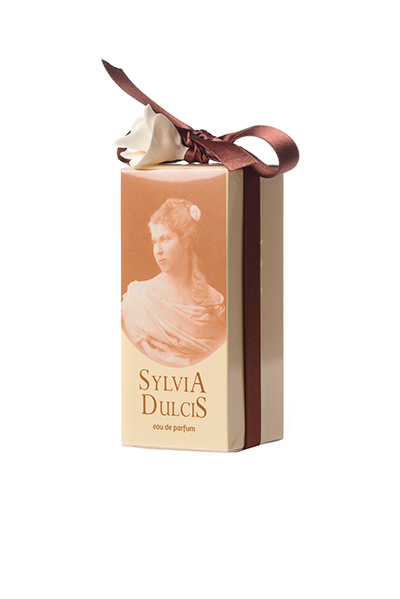 SYLVIA DULCIS PERFUME
30.00 € VAT included | shipping costs excluded

Perfume dedicated to Countess Silvia Pasolini Zanelli.
Sylvia Dulcis is the fragrance with which Villa Silvia Carducci pays homage to Countess Silvia Baroni Pasolini Zanelli, owner of the villa until 1920, which made Lizzano a place of humanitarian culture and vocation. The fragrance was created by The Fragrance Laboratory La Maga, based on the study of the Countess personality and the historical context.
Pack of 50 ml.
Features:
Head notes: volatile elements – perceptible during the first ten minutes after application – obtained from Bulgarian rose, lemon and pink pepper.
Heart notes: the heaviest elements that emerge for about 4/6 hours after application – express the main theme or scent character, obtained from jasmine sambac.
Bottom notes: the most persistent elements – perceptible for days – obtained from cedar wood.
Each package is embellished with "La Rosa della Contessa", a craft creation made by Giovanna Giampreti exclusively for Villa Silvia Carducci, as a tribute to the favorite flower of Countess.