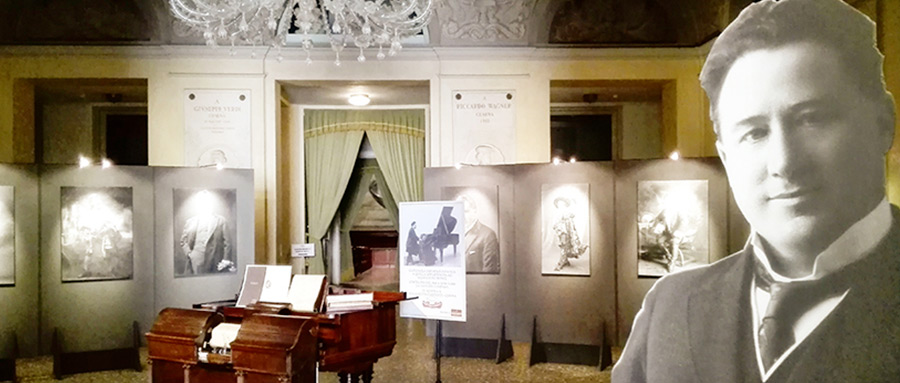 170 YEARS, AN HISTORY BY PICTURE
"170 years old. An History by Pictures" at the foyer of the Teatro Bonci of Cesena, inaugurated on Tuesday 28 June 2016.
An exhibition that traces the most important theater history in recent years with photos, posters and documents.
AMMI, Italian Mechanical Musica Association, Villa Silvia Carducci and Museo Musicalia, will be present throughout the exhibition with a presentation dedicated to Alessandro Bonci, with the original voice and recordings of the tenor.
Panels, photos and video presentations will revive the voice of the singer as when going to the guesthouse of Countess Silvia Pasolini Zanelli.
An important instrument of mechanical music "Aeolian Pianola-Dita Meccaniche " is also shown, able to mechanically read perforated paper rolls and autonomously play a piano, an identical instrument as Bonci used to accompany his songs.
Show Hours:
28 JUNE – SEPTEMBER 5, 2016
Tuesdays, Wednesdays, Fridays and Saturdays from 9.30 to 12.30
Every Friday in July and 11 to 21 July from 20.00 to 23.00
August 15 from 6pm to 11pm
Watch the video